SUZUKI HAYABUSA
More than a decade ago, Suzuki developed a machine so unique that it instantly attracted a devoted following around the world. Like its namesake, the Japanese peregrine falcon, the Hayabusa is famed for cutting through the air with incredible agility and performance.
Through countless engineering refinements of the original design, the Hayabusa spirit has endured. In 2014, the model received Brembo Monobloc high-performance calipers and an Antilock Brake System. Its incomparable performance delivers a fun and sporty ride at any speed, setting the bar high for rivals and defining the "Ultimate Sport Bike."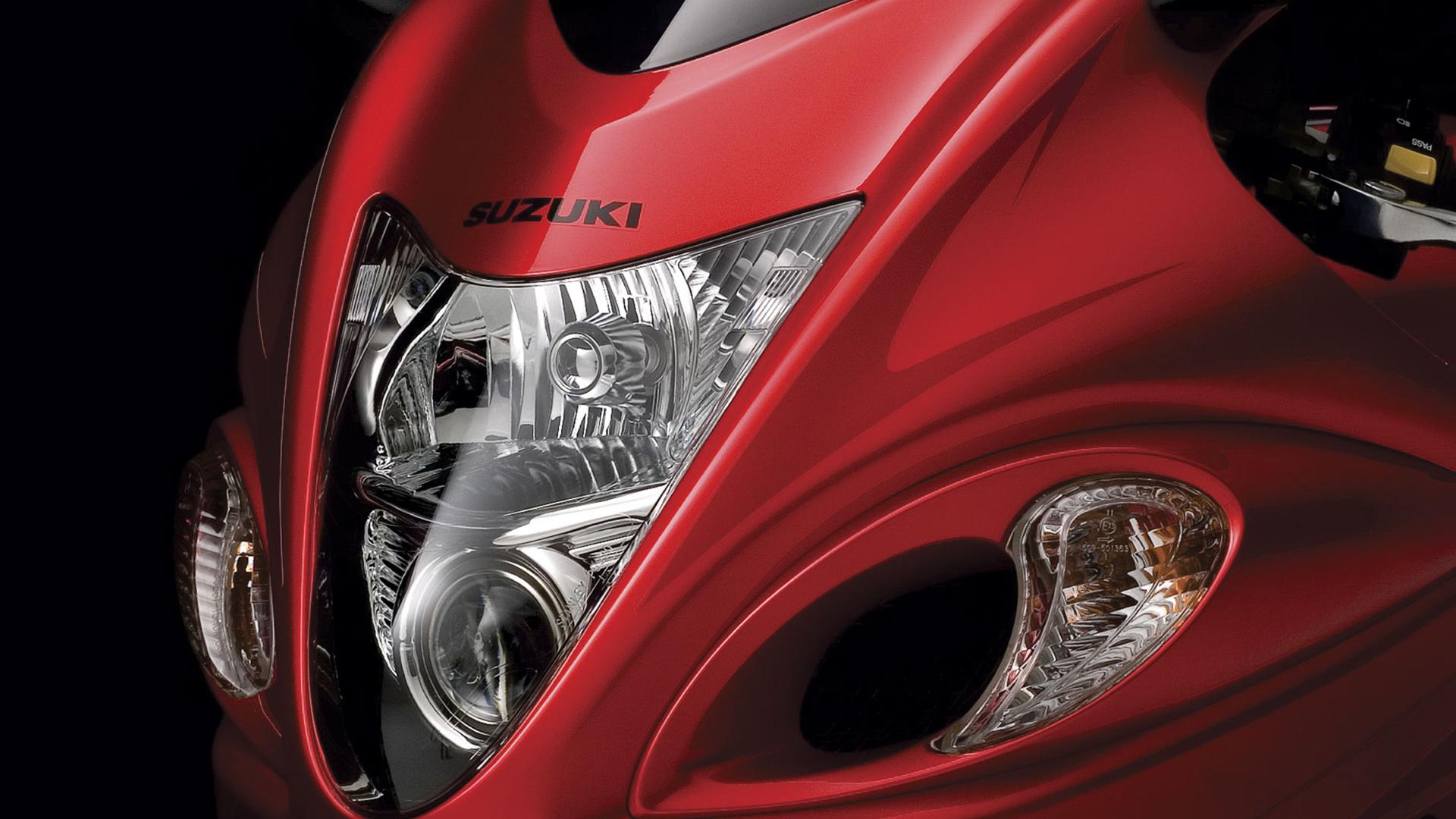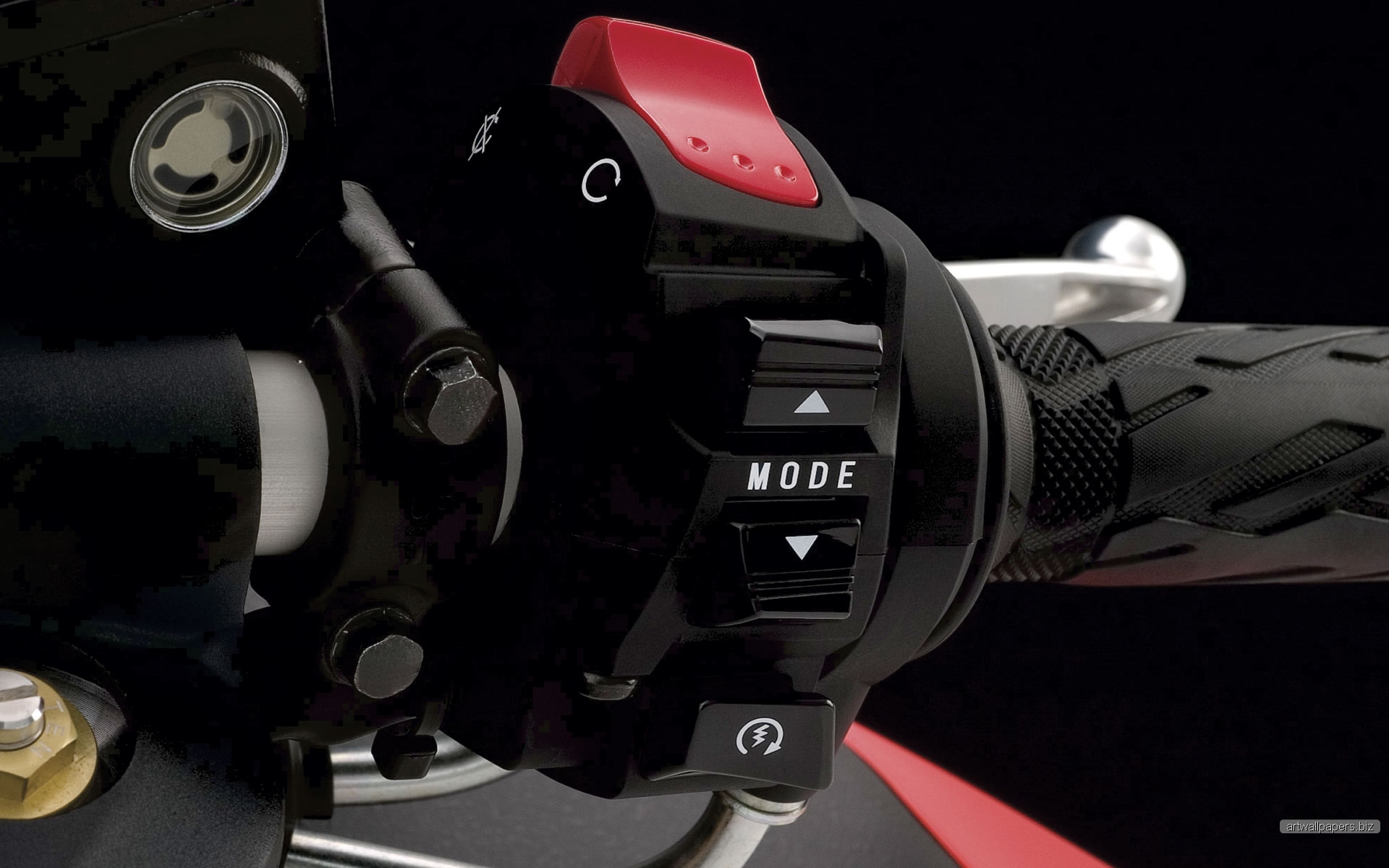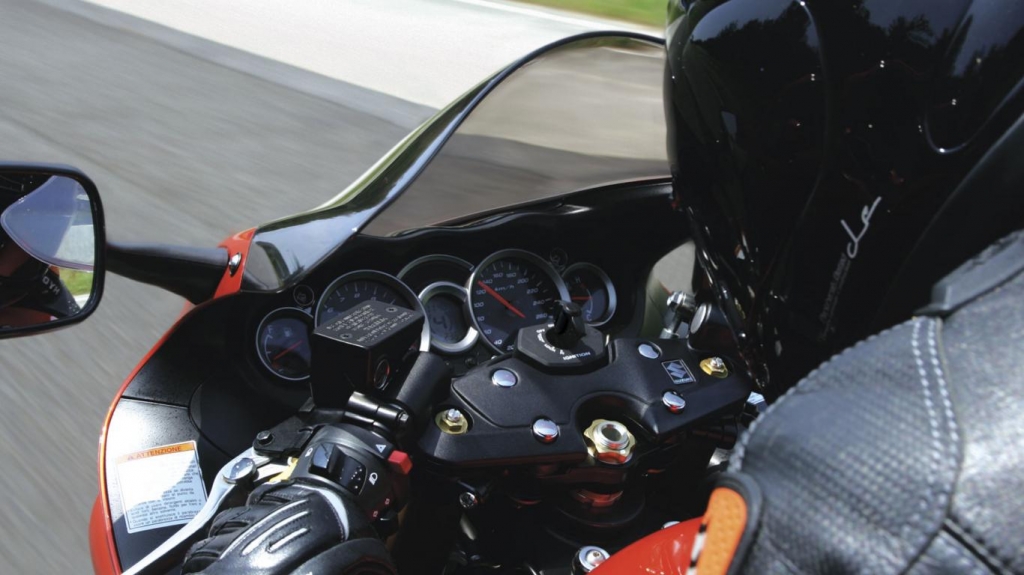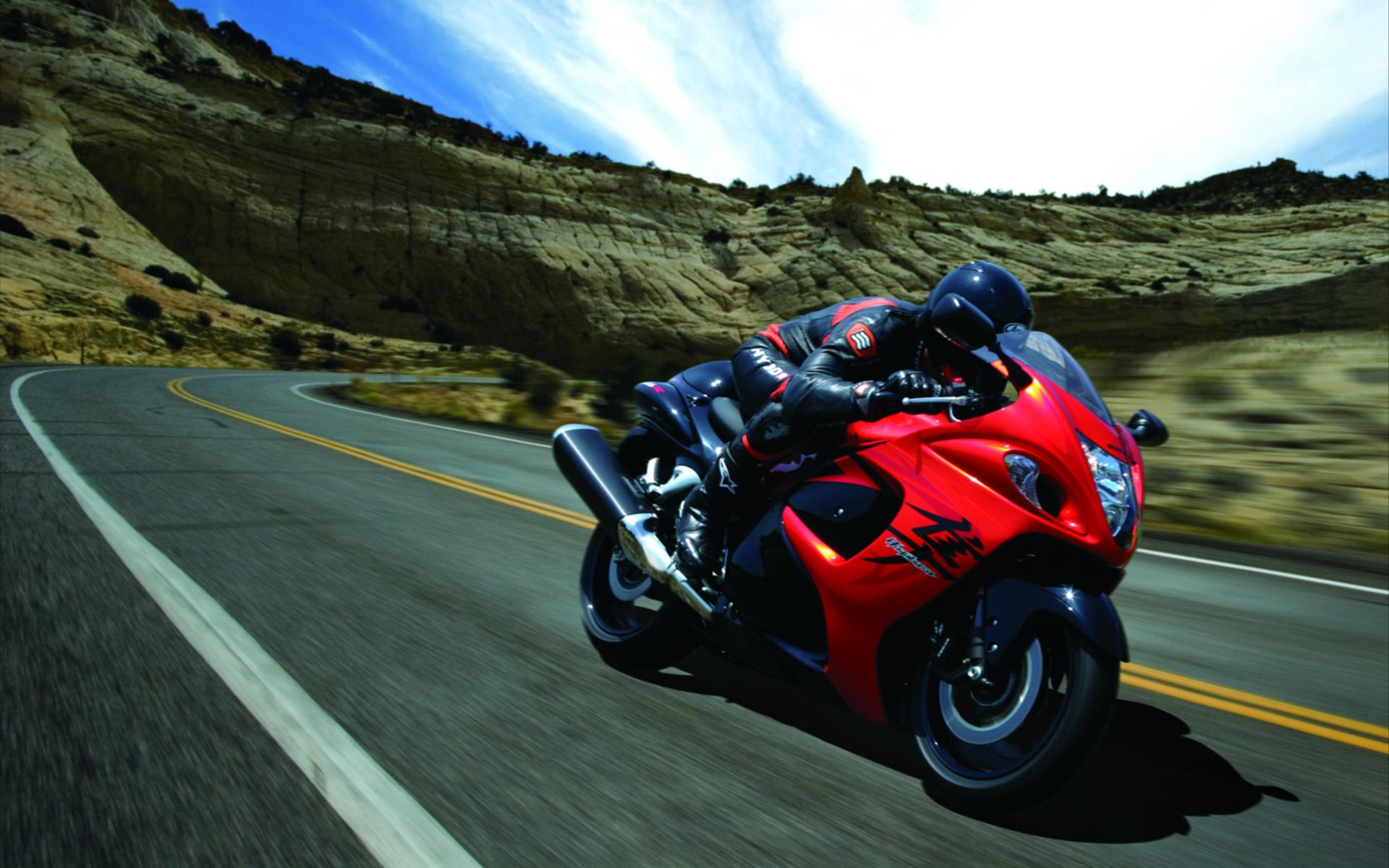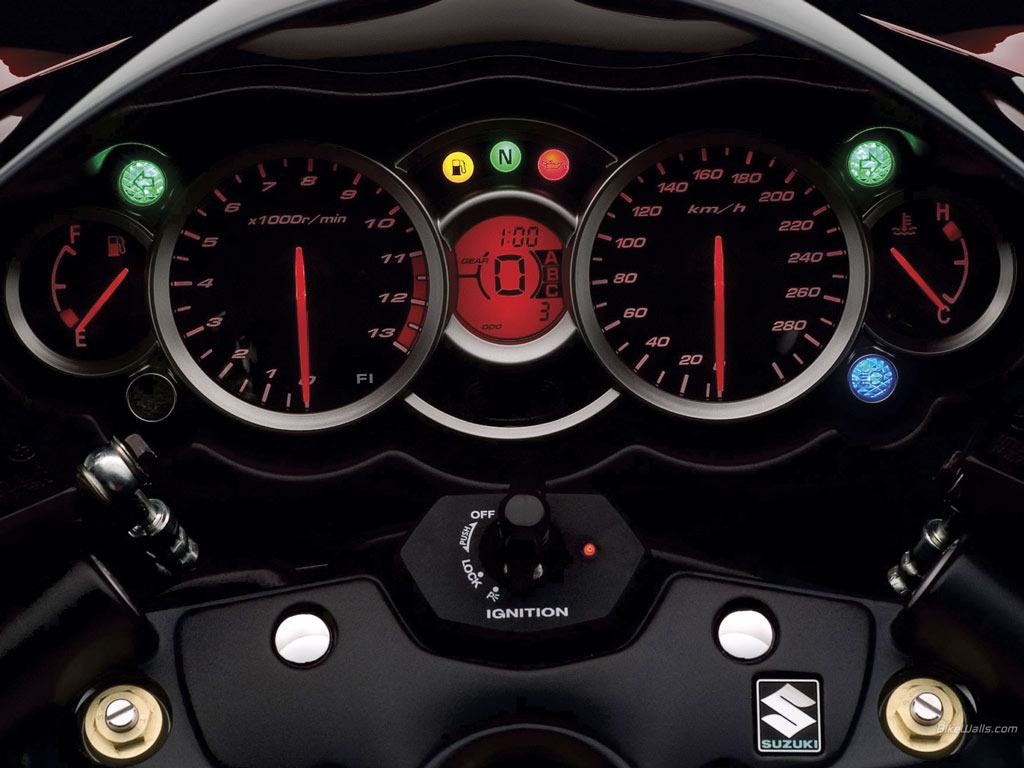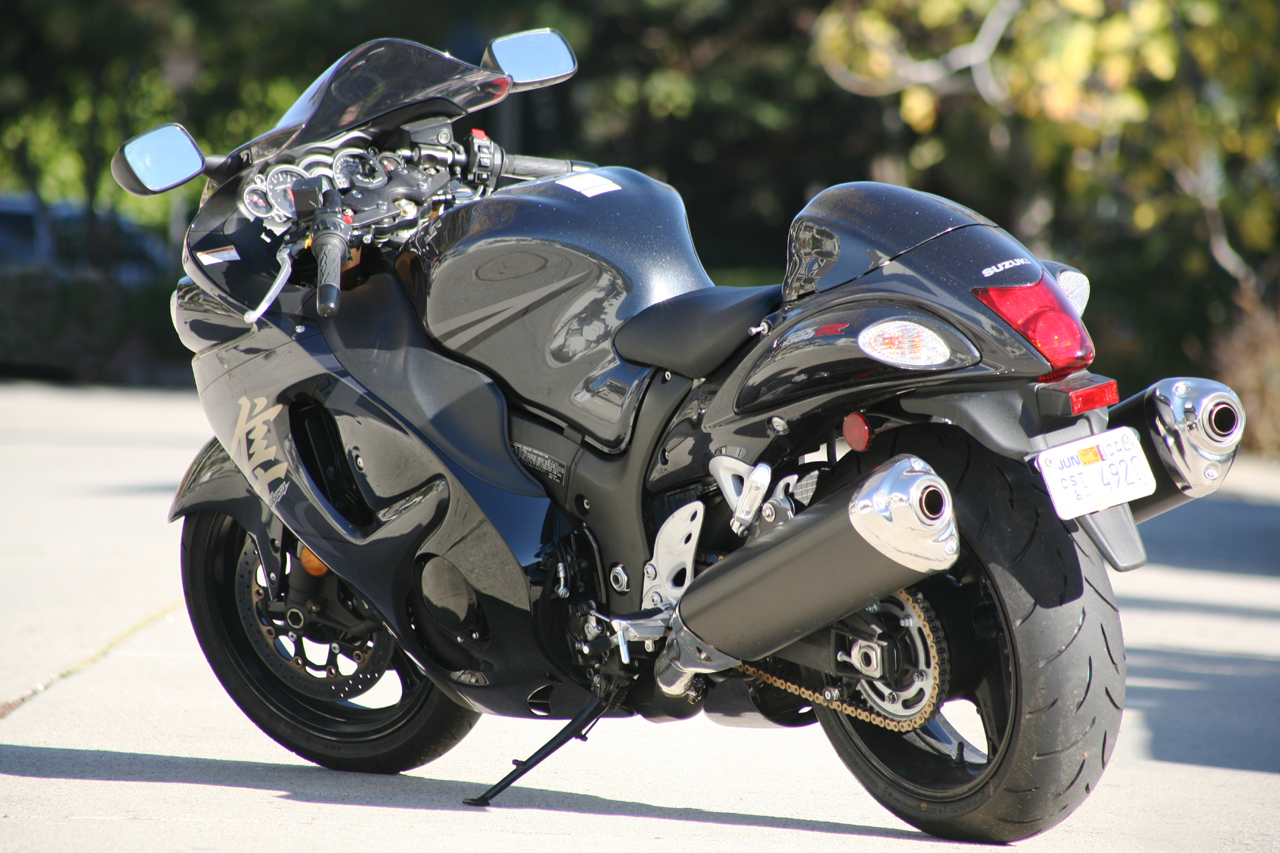 Brembo Brake
Lighter and more rigid than conventional bolt-together calipers, the Hayabusa's top-of-the-line radial-mount Brembo Monobloc front brake calipers deliver better feedback to the rider. Piston diameter was enlarged from 32-30mm to 32-32mm. Larger pistons help apply greater force to the brake disc, which results in increased initial bite and a more controlled feeling
Engine
A 1340cc in-line 4-cylinder fuel injected, DOHC liquid-cooled engine with 16-valves and Twin Swirl Combustion Chambers (TSCC) provides phenomenal power and broad torque delivering breath taking acceleration.
Core feature
KYB inverted cartridge forks feature a Diamond-Like Carbon (DLC) coating surface treatment on the 43mm stanchion tubes to reduce friction and increase reaction to small surface irregularities. Spring preload, compression damping and rebound damping are fully adjustable.
ABS
The standard equipment Antilock Brake System (ABS) unit features a lightweight, compact design. The ABS enhances brake performance by helping prevent, to a certain extent, wheel locking due to changes in road conditions or excessive braking, by matching stopping power to available traction.
Performance
S-DMS (Suzuki Drive Mode Selector) allows the rider to choose from three different engine settings depending on riding conditions or rider preferences
Tachometer
The Hayabusa's instrument cluster features four analog meters for speedometer, tachometer, fuel gauge and water temperature with an S-DMS mode indicator, gear position indicator and adjustable engine-rpm indicator.
Body
Vertically stacked twin headlights provide increased light intensity, improved light distribution and match the elegant flow of the Hayabusa styling.
ATTRACTIVE BODY SHAPE
More than a decade ago, Suzuki developed a machine so unique that it instantly attracted a devoted following around the world. Like its namesake, the Japanese peregrine falcon, the Hayabusa is famed for cutting through the air with incredible agility and performance. Through countless engineering refinements of the original design, the Hayabusa spirit has endured. In 2014, the model received Brembo Monobloc high-performance calipers and an Antilock Brake System. Its incomparable performance delivers a fun and sporty ride at any speed, setting the bar high for rivals and defining the "Ultimate Sport Bike."